The Incurable Diseases Series
of beaded boxes!

Freedom

This is the first of the series, Freedom. I started with an oval craft wood box, and beaded the entire top that flips open with yellow seed beads. I choose yellow to represent the sunshine- the freedom- that I don't have due to Lupus.
The bottom part of the box is covered with a wonderful light brown ribbed fabric.
This is a view of the full box. It measures about 6.75 x 5 inches on the top, and just under five inches tall.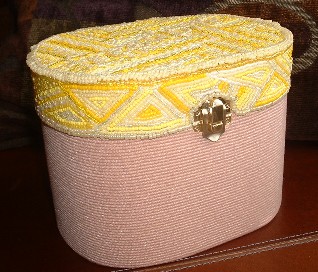 This is a view of the top.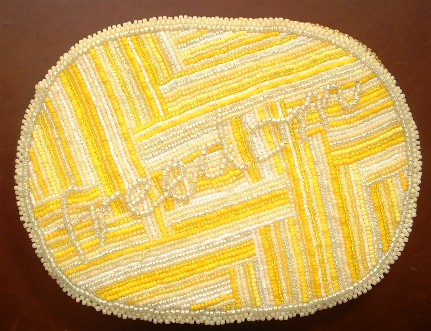 This unique beautiful treasure is not available for purchase.