CheckerBeads Beaded Dolls!

The Ice Dancer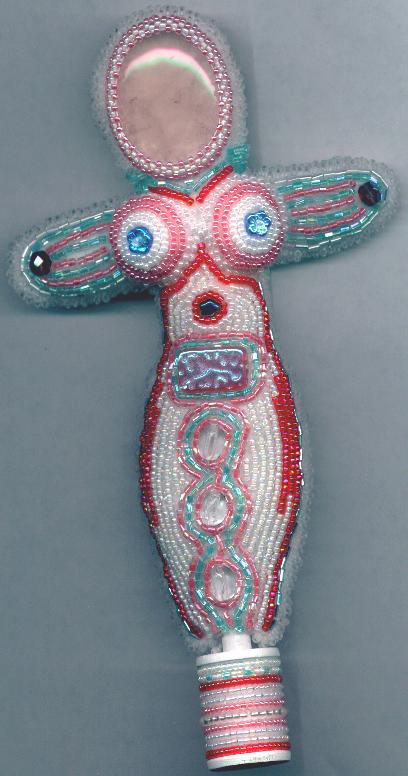 This doll is inspired by a project in the Winter 2000 Beadwork Magazine.
I started with beads given to my by the Bead Challange for SeedBeadFrenzy, and went from there. See if you can guess the challange beads! Click here to see the Challenge projects!
She measures 7.75 inches tall and 4.5 inches wide. She stands on a beaded spool, with a star base for stability. Her face is a rose quartz cab, measuring 40mm by 30mm.

I stitched this doll on felt, which I do NOT recommend. (But it worked!)
I used the pattern from Beadwork, tho I enlarged it. I also stitched on all the beads before I stitched the front and back of the doll together.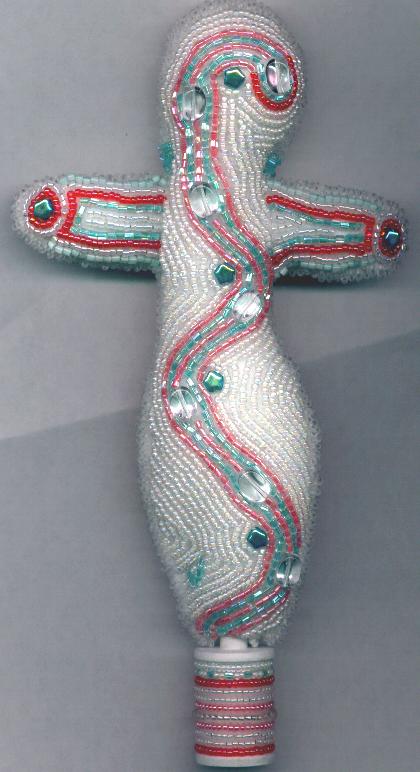 Here is a close-up of the front.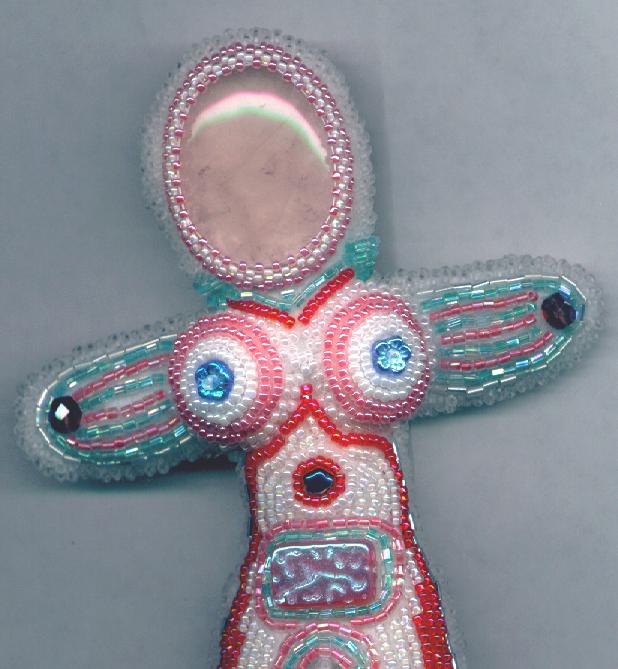 If you are interested in purchasing your own beaded doll, check my sale page!