Mary, Mary, Quite Contrary,
how does your garden grow?
With silver bells and cockle shells,
And pretty maids all in a row.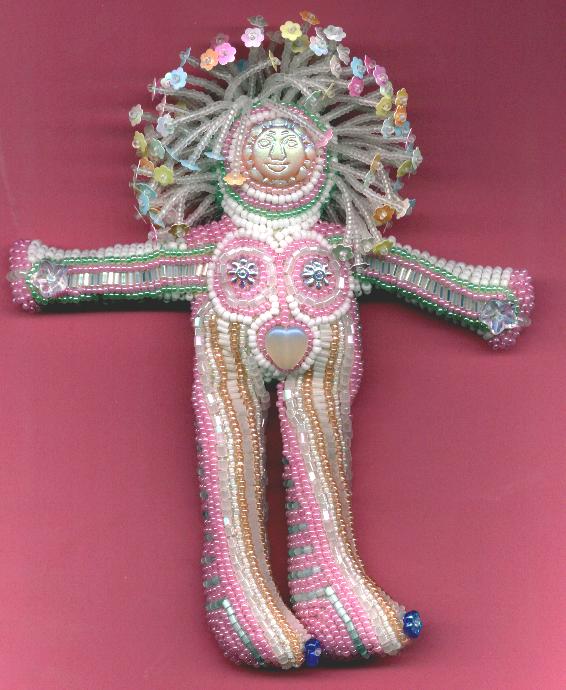 One day I was teaching my cousin Brooke Lillian and her friend Lauren to make friendship bracelets out of embroidery floss. Lauren brought over her bead bag, and amid the treasures, I found some fabulous flower sequins. I had a vision of them in the hair of this doll, so I begged her to let me have some.
When I came home again, I stitched this doll using a pre-made five inch muslin doll form. As I stitched her, I kept going back and forth on whether I actually LIKED her or not, but when I started on the fringe, I fell in love with her after all.

Mary is actually about six inches tall, and five and a half inches wide.
She is stitched mainly with size 11 seed beads.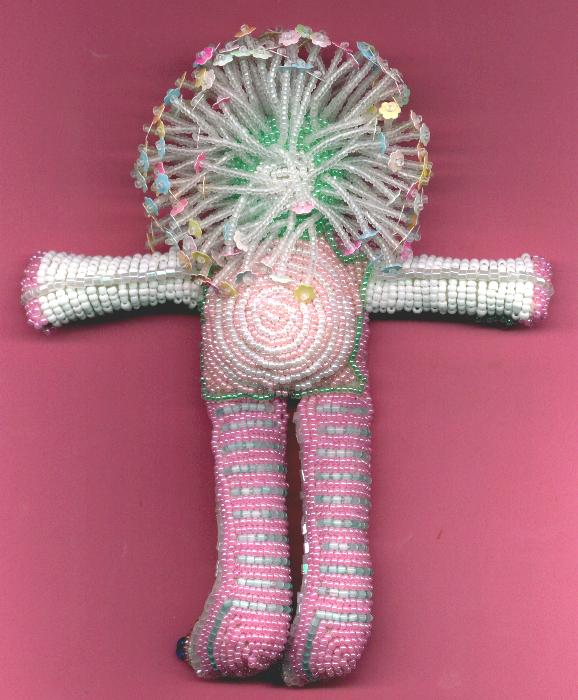 If you are interested in purchasing your own beaded doll, check my sale page!