Paradise Lost
My lupus causes severe sun sensitivity, and I cannot tolerate being outdoors during the daylight hours for any period. My three year old niece often forgets this, and asks me to push her on her swing. When I remind her that I cannot, she says, "Oh yeah, it too tunny out!" Her cheerful little voice somehow makes the restriction more bearable, and I wanted to make a doll to reflect "too tunny." I choose all yellow and white beads for her, and as I stitched the golden rays and swirls, I pondered what name to give her. The word "paradise" came to mind, a sunny tropical dream... but the bittersweet nature of my disease prompted me to add the word lost to the name. Now when I am longing for the sun, I can look at Paradise Lost and think, "Oh, yeah, it too tunny!" and laugh instead.

Paradise Lost is actually about six inches tall, and five and a half inches wide.
She is stitched mainly with size 11 seed beads.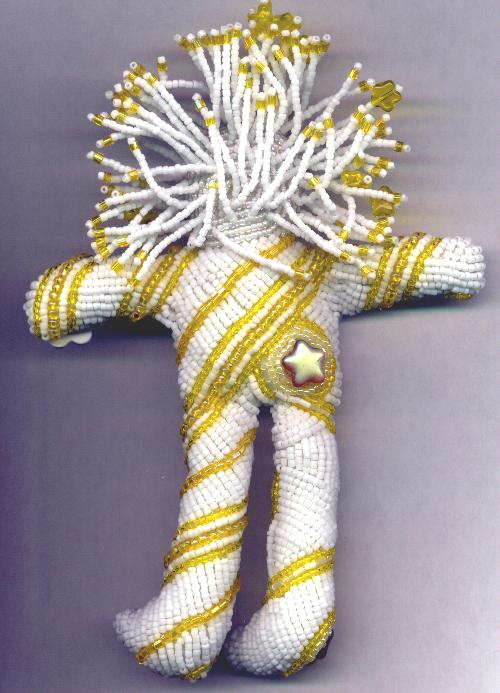 If you are interested in purchasing your own beaded doll, check my sale page!