CheckerBeads Beaded Dolls!

Ivy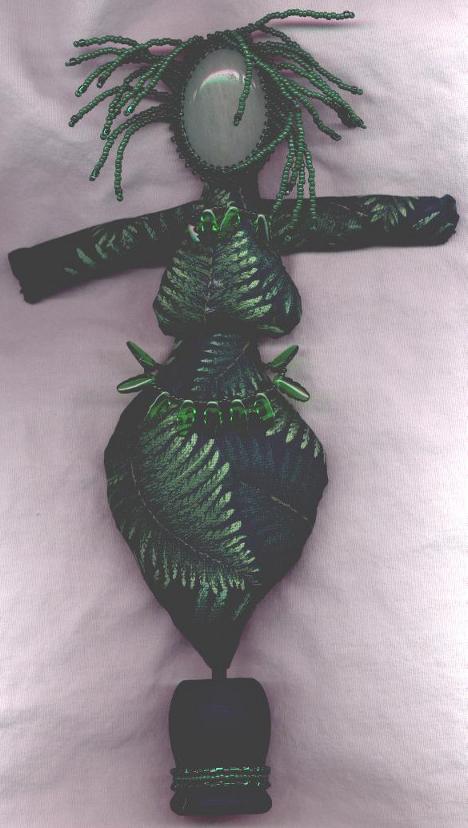 Ivy is my forest baby. When I saw this fabric, I just had to purchase it to make this doll. I used a wonderful adventurine cab for her face, and some great leaf beads to ring her neck and waist.

She is free-standing, with a painted and beaded base.
The back of her head and her spine are covered with leather.

Ivy is completely sewn, stuffed and beaded by hand. I made her with the Freedom Doll Pattern by Sherry Goshon.

Ivy stands almost ten inches tall, including her stand, and her arms reach almost seven inches wide. Her face is a 40 x 30 mm Adventurine cab.

If you are interested in purchasing your own beaded doll, check my Dolls sale page!