The King of Beads

I always am a bit panicky when I am beading a doll, wondering what on earth I shall name it, yet somehow they always tell me their names before I finish! I realized about half way thru beading this doll that I kept thinking of it as "he" instead of "she," so this is my first male doll. And he told me he is "The King of Beads!" :)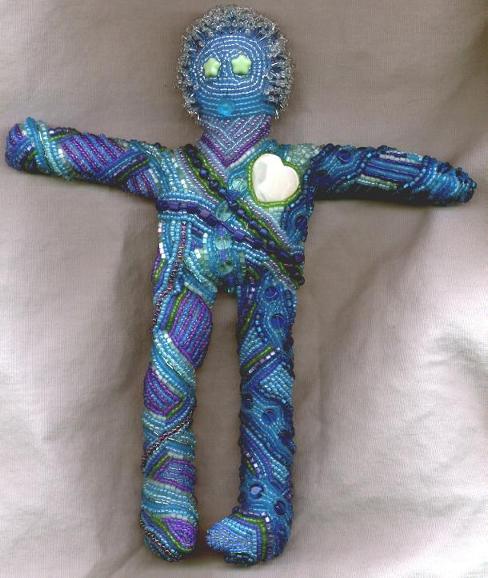 King is bead encrusted. :) He is stitched with mostly size 11 glass seed beads. He is almost nine inches tall and his arms reach about 8 inches wide.
I was wondering what on earth I would do for his hair after I realized he was male, then I got the idea to use single bugle beads as short fringie hair. I individually sewed over 465 bugles on his head!
Here is the back view of his head.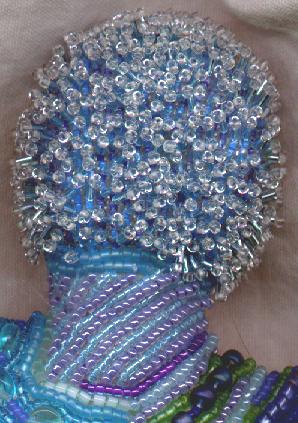 If you are interested in purchasing your own beaded doll, check my sale page!