CheckerBeads Beaded Dolls!

Marrissa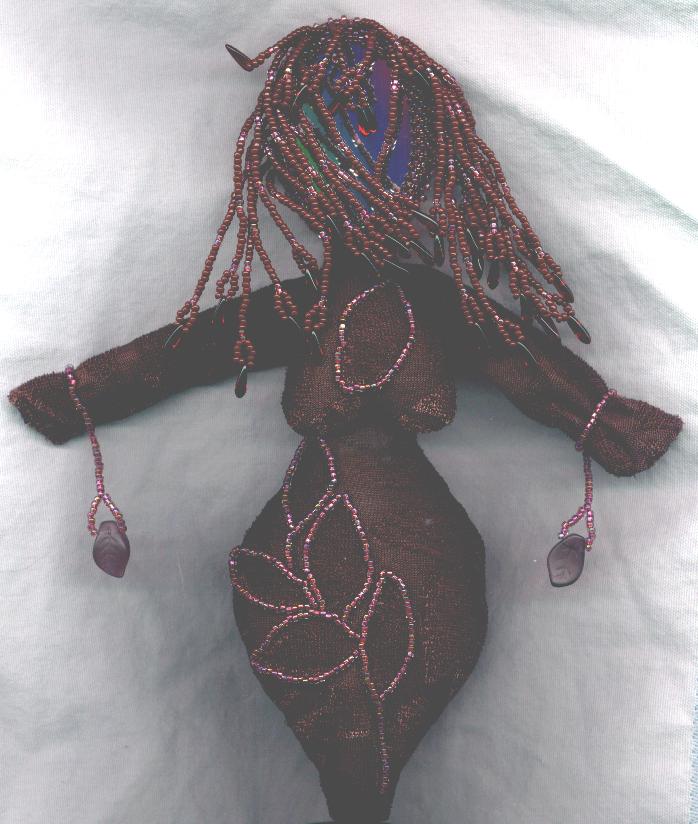 The scanner does not pick up the fabulous sheen and texture of the burgandy fabric I used for Marrissa. The beading on her body does outline some of the wonderful leaf design however!

She stands over nine and a half inches tall, including her stand, and her arms reach about eight inches wide when they are outstretched. Marrissa also features POSABLE arms.
Her face is a wonderful mirror, framed by the sparkle of the glass beads.

Marrissa is completely sewn, stuffed and beaded by hand. I made her with the Freedom Doll Pattern by Sherry Goshon.

The back of Marrissa's head is covered with matching pink leather.
Marrissa's wooden stand is painted black and beaded with matching beads.

If you are interested in purchasing your own beaded doll, check my sale page!