Purple Haze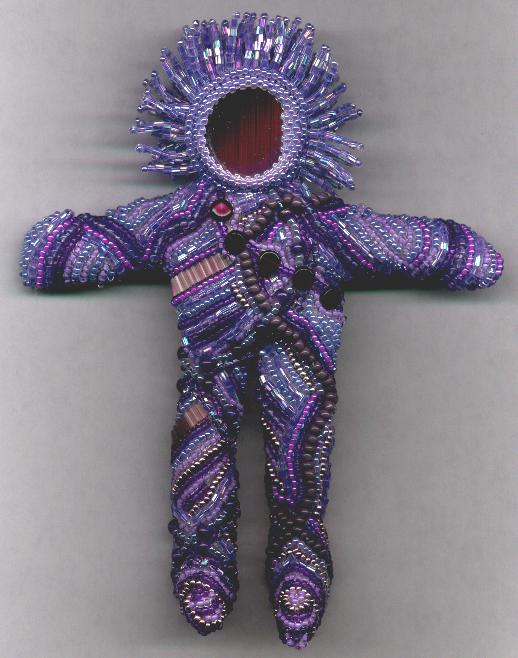 I have been obsessed with purple lately, and this is the result.
I found the beads used for hair and I HAD to have them.
This is the result of that purchase!


Purple Haze is about six inches tall, and five and a half inches wide.
He is stitched mainly with size 11 seed beads.
(Yes, for some reason, even with the long hair, this doll is male...)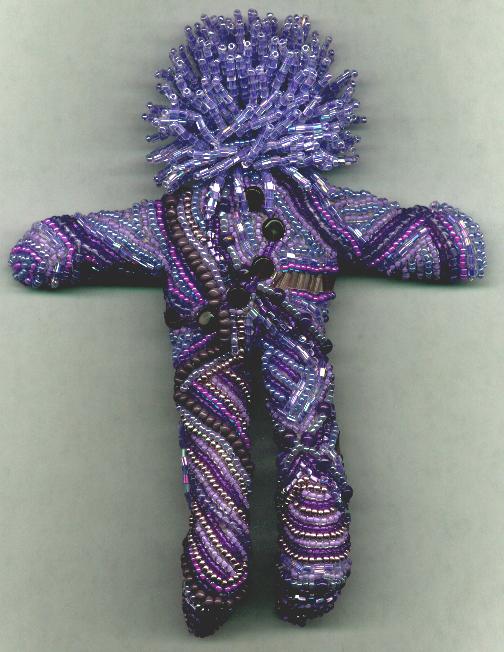 If you are interested in purchasing your own beaded doll, check my sale page!