CheckerBeads Beaded Blue Bowl!

This is a wonderful accent piece for any room.
It is perfect to hold change, or to throw your keys in when you get home.
Beaded in size six beads, accented with 8s and 11s, and is circled by pale blue glass leaves.
The bowl is about 2.5 inches high, and around 4 inches wide.
This stunning one-of-a-kind piece is available for only $100. Email me if you are interested!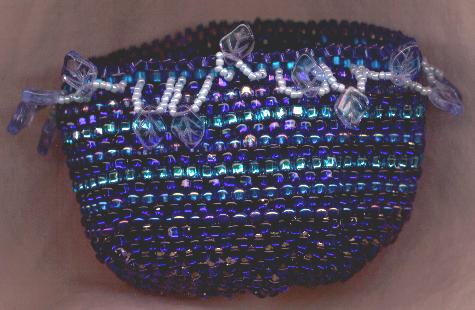 Here is the view looking down inside the bowl. Note- the leaves usually lay against the side of the bowl, but I put it upside down on the scanner to get this shot.


The bottom is shaped like a donut! This is what I call a "happy accident". The bottom came out a bit peaky, and as I manipulated it, the peak popped to the inside, shaping the bottom in this delightful donut.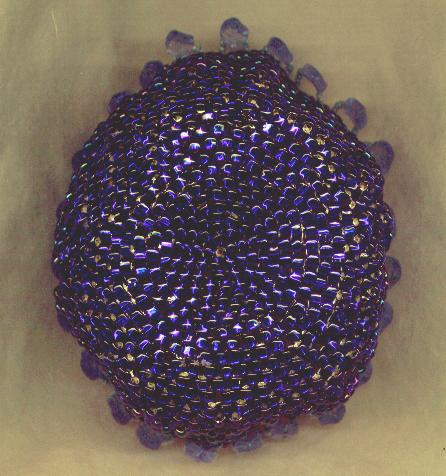 Here is a close-up of the edge detail.