CheckerBeads- Dream Girl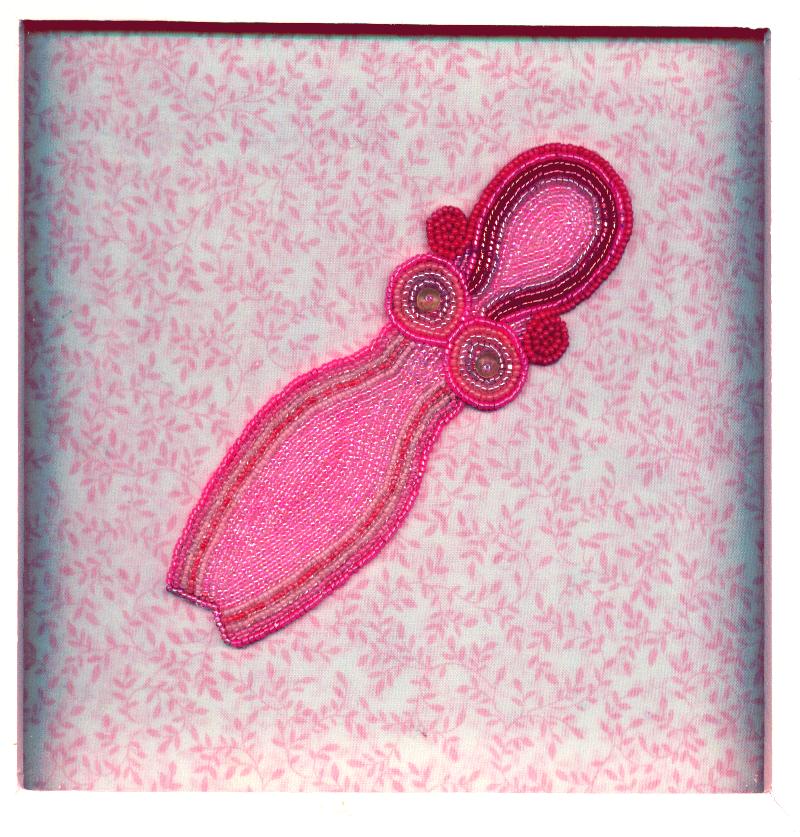 This is a wonderful bead embroidered piece, done in size 11 seed beads.
The frame measures about 13.25 inches on the diagonal, and is meant to hang that way. The beadwork itself is about 6.5 inches tall.
I had trouble with the scan- Dream Girl is wonderfully pastel pink. She is mounted on a delicate pink and white fabric, and the frame is a lovely pastel pink wood.
This unique piece can be yours for only $100, plus $10 for packing, postage and insurance.