CheckerBeads Green Beaded Bowl!

I love making these bowls. They each are so individual, and a delight to hold in your hand.
This one is also beaded in size six beads, accented with 8s and 11s, and I circled the bowl with wonderful green dagger beads.
The bowl is about 2.5 inches high, and around 4 inches wide.
This stunning one-of-a-kind piece is available for only $100. Email me if you are interested!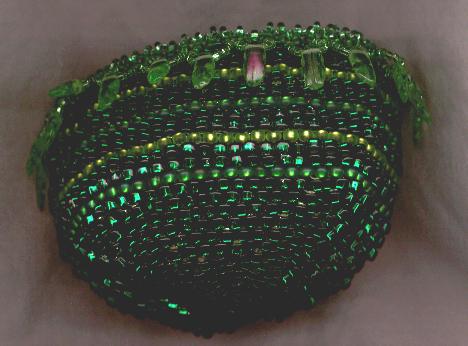 Here is the view looking down inside the bowl. Note- this is taken by placing the bowl upside down on the scanner, which is why the daggers are flipped up. Normally they do not!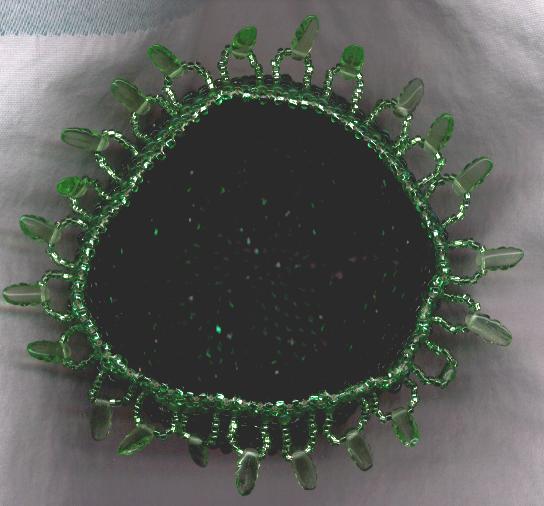 Here is a close-up of the edge detail.