CheckerBeads Beaded Dolls!

Gwendolyn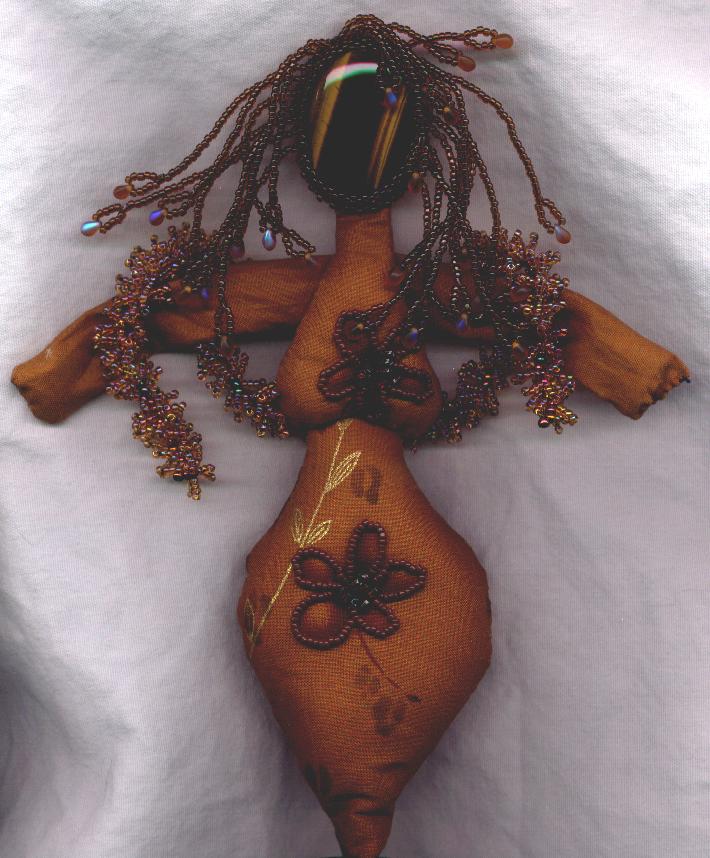 Gwendolyn is a fabulous lady. She is the first of my dolls to feature a beaded boa! Her boa is almost 12 inches long, and you can drape it any way you would like over her arms and body.

She stands almost ten inches tall, including her stand, and her arms reach about eight inches wide when they are outstretched. Gwendolyn also features POSABLE arms.
Her face is a fabulous 40 x 30 mm Tigereye cab, framed by the sparkle of the glass beads.

The back of Gwendolyn's head is covered with matching brown suede.
Gwendolyn's wooden stand is painted black and beaded with matching beads.

Gwendolyn can be yours for only $100 plus $6 for Priority Shipping, handling, and insurance.