CheckerBeads Leaves.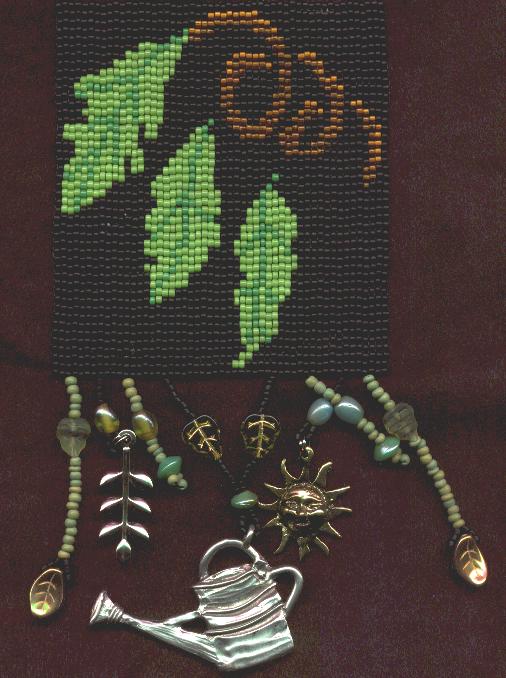 This is the second of my leaves pieces. The bright colors should compliment any decor. The fringe includes glass leaves and a wonderful metal watering can charm!
The loomwork measures 3.25 x 3.75 inches, with the fringe adding another 3.25 inches. The outside of the frame measures 13.5 x 16 inches. The inner mat is silver, the outer mat is black, and the frame is black.
This unique piece can be yours for only $150, plus $10 for packing, postage and insurance.
The first leaves piece would be a perfect compliment!