CheckerBeads Pear.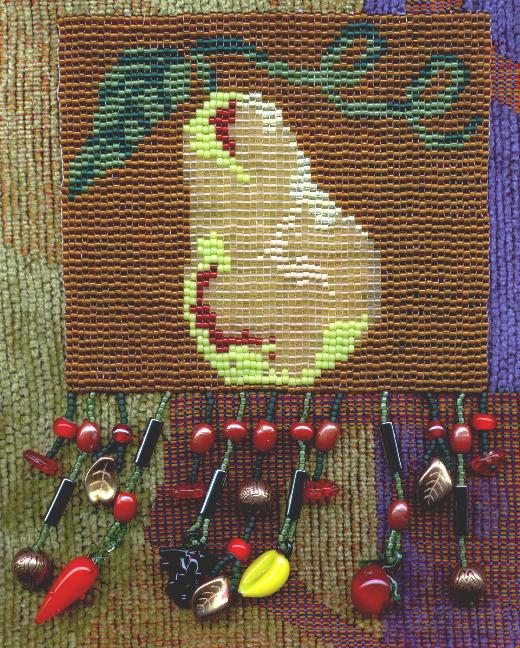 I love this piece! The luscious pear is mounted on a unique upholstery material. The fringe contains my favorite gold coated leaves and lovely glass fruit.
The loomwork measures 4.25 x 4 inches, with the fringe adding another 3 inches. The outside of the frame measures 12.5 x 15.25 inches. The inner mat is gold, the outer mat is black, and the frame is gold.
This unique piece can be yours for only $150, plus $10 for packing, postage and insurance.