Purple Haze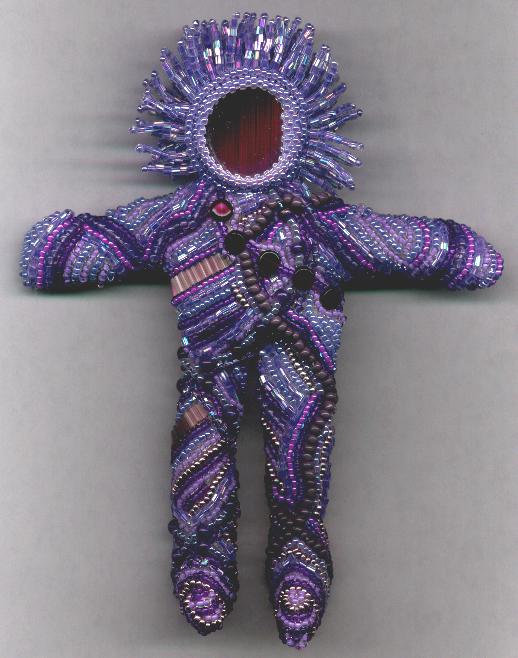 Purple has been a very popular color lately,
but it has long been my first choice.


Purple Haze is about five and a half inches tall, and five inches wide.
He is stitched mainly with size 11 seed beads.
(Yes, for some reason, even with the long hair, this doll is male...)
His face is a round mirror.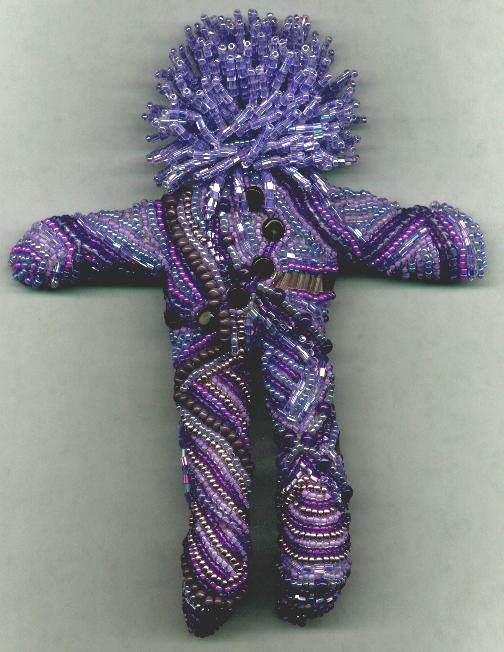 This wonderful creation can be yours for only $200.
Email now before someone else nabs him first!