The Rug Weaver Bag This design is from Suzanne Cooper's Uniquely Yours.
The lovely looped fringe echoes the colors of the rug
and includes bone and wood beads. The spiral rope chain
can also be worn alone as a necklace.
Only $60.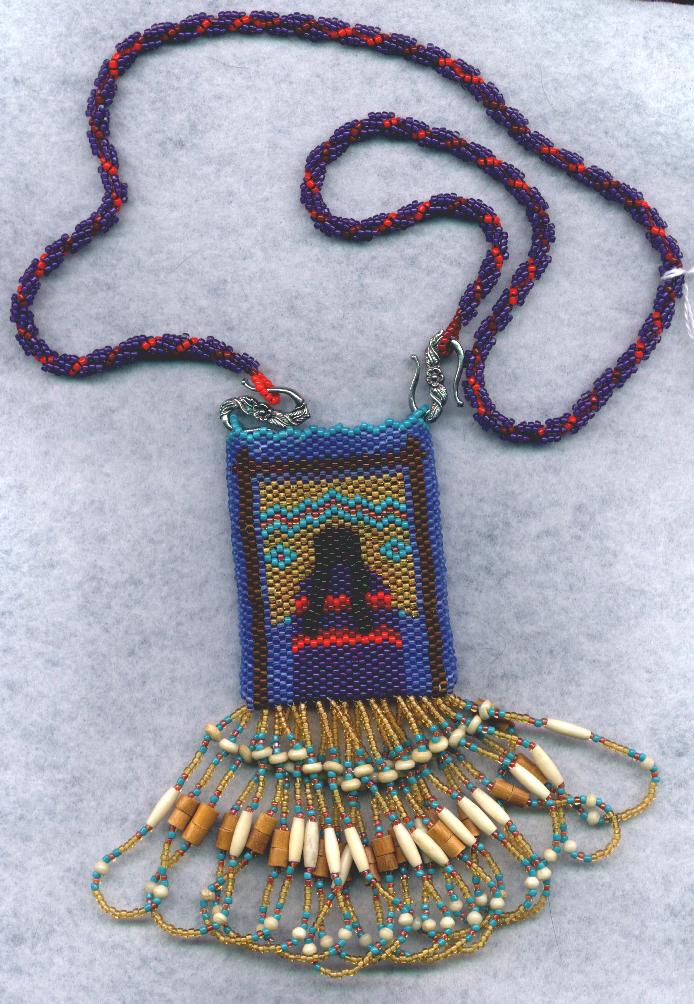 Click here to see the back of The Rug Weaver!