The King of Beads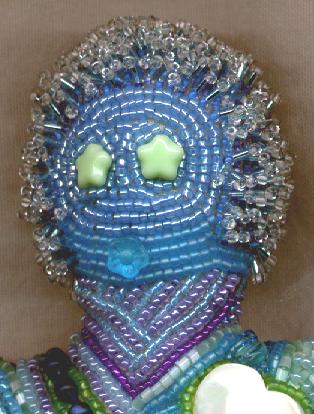 This doll really is The King of Beads. Completely covered in beads, he needs to be touched to be belived! He is mostly stitched with size 11 glass seed beads, and his hair consists of over 465 individually sewed bugle beads!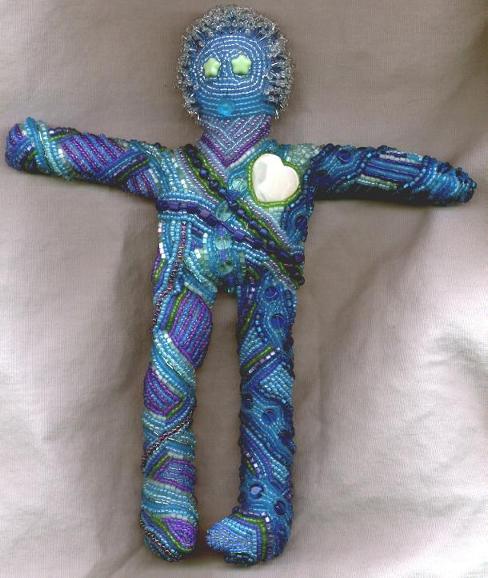 The King of Beads is almost nine inches tall and his arms reach about 8 inches wide.
This glorious, one-of-a-kind creation can be yours to adore for only $400. This includes shipping and insurance.