CheckerBeads Spirit of a Woman.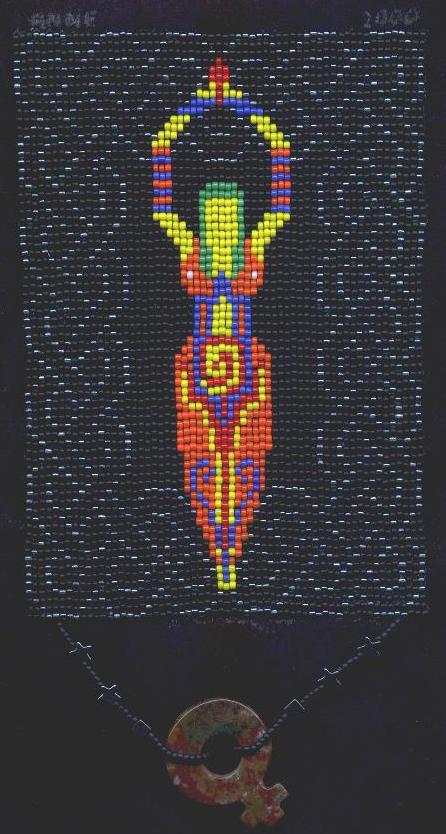 This piece is very special to me. The woman herself is done in bright primary colors, and the background has a subtle knot pattern. The loomwork is mounted on a black velvet material. The fringe consists of hematite stares and an agate "woman" symbol. I had this stone for many years until I finally made the loomed piece to go with it!
The loomwork measures 4 x 5.75 inches, with the fringe adding another 2.5 inches. The outside of the frame measures 12.75 x 15.5 inches. The inner mat is gold, the outer mat is black, and the frame is gold.
This unique piece can be yours for only $150, plus $10 for packing, postage and insurance.