CheckerBeads Small Tan Basket!

This is a tiny gem.
It is only about 1.25 inches high, and 2.5 inches wide at the widest point.
This stunning one-of-a-kind piece is available for only $50. Email me if you are interested!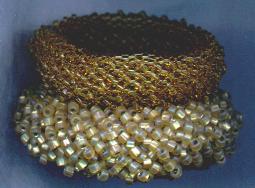 Here is the view looking down at the top.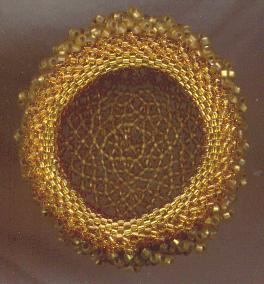 This is the view of the bottom.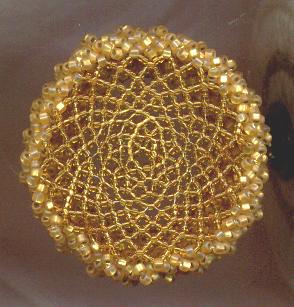 This design is from Jeanette Shanigan's The Beaded Basket book.