CheckerBeads Trinity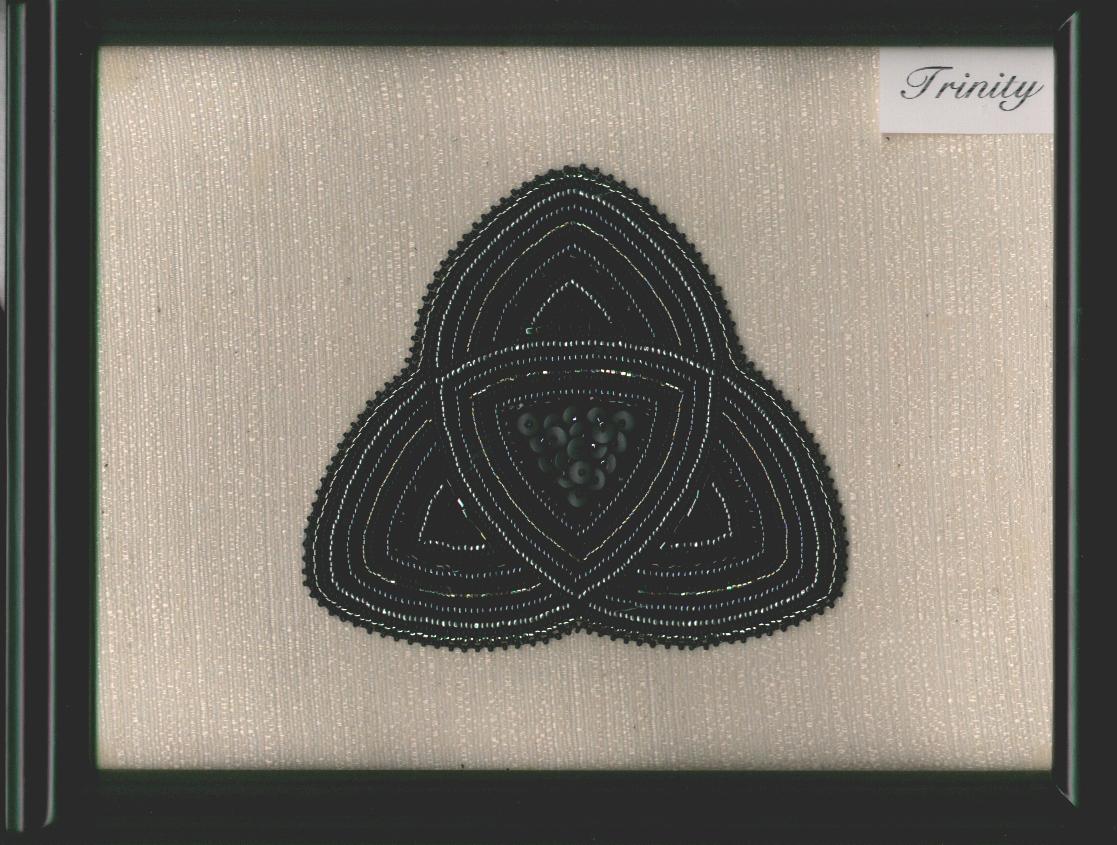 This is a wonderful bead embroidered piece, done in black, silver and hematite seed beads.
It is the symbol of the Trinity and is mounted on ivory linen-like material and framed in a black wood frame.
The frame measures 9.25 by 11.25, and the beadwork itself is about five and a half inches wide.
This unique piece can be yours for only $150, plus $10 for packing, postage and insurance.
Here is a closer look at the beadwork, tho it is hard to scan black beads.