CheckerBeads Vengeance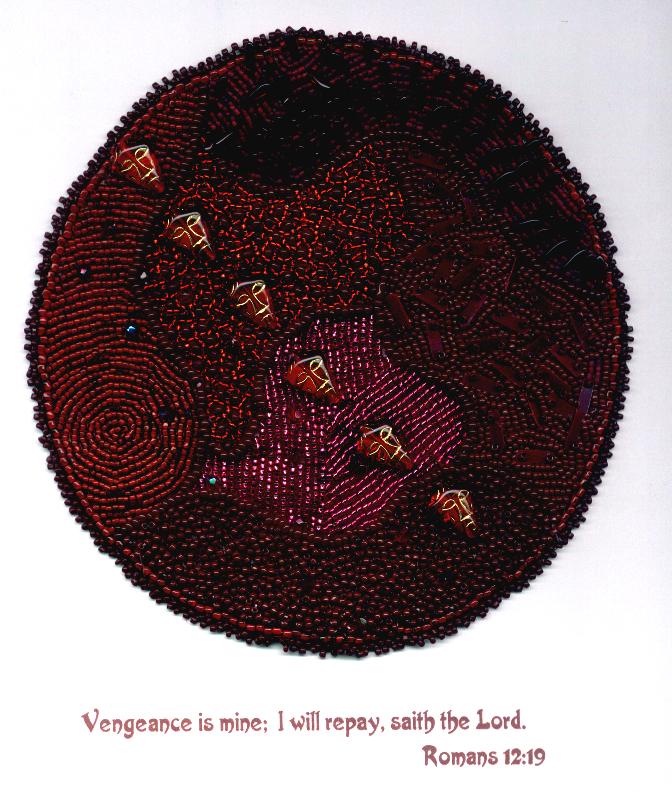 This piece is stitched with reds and dark reds. I just had a calling to use these colors, and the beads told me how they wanted to be sewn.
The dark red frame is just over 9 inches across, and the beadwork itself is just about six inches wide.
This unique piece can be yours for only $150, plus $10 for packing, postage and insurance.